CEO & Founder | Elizabeth Cawein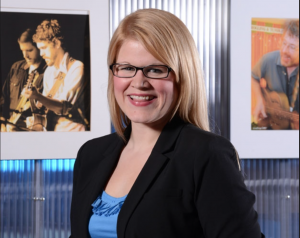 Elizabeth is the CEO/Founder of Signal Flow Public Relations, a boutique music publicity and marketing firm. She graduated summa cum laude with a bachelor of arts in journalism from Murray State University and holds a master of arts in contemporary music studies from Brunel University in London, England.
She founded Signal Flow PR in 2011 after discovering her passion for music publicity while working as communications and development coordinator for the Memphis Music Foundation. She handled media relations for the organization, as well as graphic design, web management and social media strategy. The biggest perk of the job, though, was the time she spent one-on-one with Memphis musicians, conducting media training sessions, developing web strategies and helping them map out album releases and other major events. It was that work that ultimately helped Elizabeth tap into the dream gig: working directly with artists on publicity, promotion and helping them get their music heard by fans and industry professionals.
The Signal Flow portfolio includes solo artists, bands, venues, recording studios, music start-ups and music non-profits such as Archer Records, the Rock'n'Soul Museum, Myla Smith, Visible Music College, Wendy Moten, The Recording Academy, Beale Street Caravan, Keith Sykes, Motel Mirrors and more. Elizabeth has taught at the Stax Music Academy and Visible Music College, and currently teaches music publicity as an adjunct faculty member at the University of Memphis School of Journalism. She moderated panels at SXSW in 2015 and 2016 and hosts a showcase at Folk Alliance International. In 2015 she was honored by the British Council at its inaugural Education UK Alumni Awards, celebrating outstanding U.S. alumni of British institutions, for her entrepreneurial work. 
Elizabeth regularly lectures on topics including the new music industry, how digital technology has shaped music economics, music publicity and marketing, social media strategy for musicians, direct-to-fan marketing and more. To request information or to book Elizabeth to speak to your class, company or organization, contact us.
Signal Flow team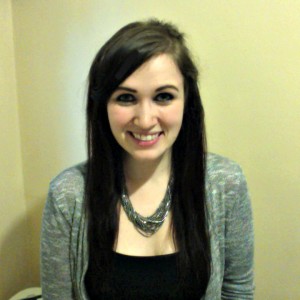 NAO GLOVER, publicity assistant
Nao is a St. Louis native, adopted into the heart of Memphis for the love of music. After graduating as salutatorian from Visible Music College with a bachelor of modern music: songwriting, she pursued every part of the industry that she could and discovered a new love for public relations. Nao started at Signal Flow as an intern in the fall of 2015. She also teaches music at Grizzlies Prep, and all-boys charter school in downtown Memphis. Nao is currently pursuing a master of arts in cultural apologetics from Houston Baptist University, and is set to graduate in December 2017. When she is not teaching or working behind the scenes for Memphis musicians, Nao can be found on stage with her post-hardcore band, You The Few. Over the last three years she has fronted the band through three records, a regional tour and many local shows, as well as managing their social media, booking, and graphic design. As a musician herself, Nao is passionate about building a platform for artists to share their hearts. Her journey has only just begun; she is looking forward to learning and growing endlessly.
Signal Flow also regularly employs paid interns in the spring, fall and summer terms. Want to come hang with us? For more information, click here.