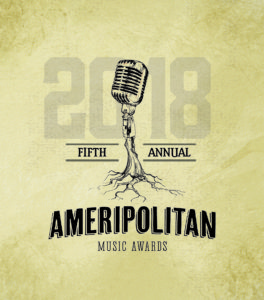 (MEMPHIS, TN) – GRAMMY-winning rockabilly bandleader Brian Setzer will receive the Ameripolitan Master Award at the 2018 Ameripolitan Music Awards, held for the first time in Memphis at Graceland's Guesthouse Hotel, Feb. 13, 2018.
The Ameripolitan Awards show, the culminating night of four full days of festivities celebrating rockabilly, western swing, outlaw and honky-tonk music, will be hosted by Ameripolitan founder Dale Watson alongside Danielle Colby, an Ameripolitan music fan and television personality from History Channel's American Pickers.
Joining Brian Setzer on what will ultimately be a packed line-up of music, Ameripolitan Awards producers are thrilled to announce that the show will feature performances by Unknown Hinson, Reverend Horton Heat, James Hand, Asleep at the Wheel, and Nikki Lane.
The slate of award nominees will be announced soon, and as is customary the winners will be selected by vote by the Ameripolitan community. More performers and details for all Ameripolitan events (Feb. 10-13, 2018) will be released in the coming weeks.
Tickets for the Ameripolitan Awards are available now.
ABOUT DALE WATSON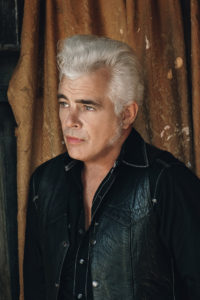 Dale Watson, keeper of the true country music flame, latest album Call Me Insane, was recorded in Austin with veteran producer Lloyd Maines (Robert Earl Keen, Jerry Jeff Walker, etc.). The Austin-based honky-tonker carries on in the tradition of Johnny Cash, Waylon Jennings and Willie Nelson with his "Ameripolitan" brand of American roots music. Dubbed "the silver pompadoured, baritone beltin', Lone Star beer drinkin', honky-tonk hellraiser" by The Austin Chronicle, Watson sat in with Jimmy Kimmel's house band as a guest on Jimmy Kimmel Live (ABC) from SXSW 2015. He also emceed the first ever SXSW "Ameripolitan" showcase featuring the best of Honky-tonk, Outlaw Country, Rockabilly and Texas Swing music. Since the release of El Rancho Azul in 2013, Watson's profile has risen considerably via appearances on The Late Show with David Letterman (CBS), Austin City Limits and The Sun Sessions(PBS) and as a guest on NPR's Wait Wait… Don't Tell Me. A veteran touring artist and consummate entertainer, he is on the road more than 300 days a year. He also put his money where his heart is and took over ownership of two struggling Texas honky-tonks, the Little Longhorn Saloon in Austin (home of Chicken $#!+ Bingo) and The Big T Roadhouse in St. Hedwigs (outside San Antonio).  If not on the road, he and His Lone Stars perform at one of them each Sunday. Dale has flown the flag for classic honky-tonk for over two decades. He's christened his brand of American roots "Ameripolitan" to differentiate it from current crop of Nashville-based pop country. The Alabama-born, Texas-raised Watson may be the hardest working entertainer today and is rapidly approaching legendary status.  He is a country music maverick, a true outlaw who stands alongside Waylon Jennings, Willie Nelson, and George Strait as one of the finest country singers and songwriters from the Lone Star State.
ABOUT DANIELLE COLBY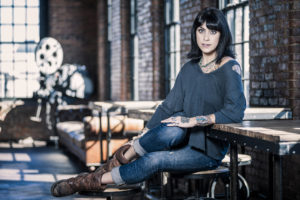 Known for her role on History's 'American Pickers', Danielle Colby is a lover & collector of all things history and currently starting her 9th successful season with Mike and Frank. When Danielle isn't keeping the boys in line you can find her dedicating her time to performing, producing and advocating. Danielle is executive producer of a historically significant documentary about legendary burlesque performer 'Tempest Storm'. She is an ambassador for 'Batey Girls', a jewelry design program dedicated to empowering young girls and women victimized by sex trafficking and domestic violence within the Dominican Republic. Danielle is also set to hit the road later this year to start touring with her band 'Gin Rummy'.
ABOUT AMERIPOLITAN AWARDS
The Ameripolitan Music Awards were created to benefit and acknowledge artists whose work does not readily conform to the tastes of today's "country" or other music genres and organizations. It also provides fans with a means of finding these artists and their music. Ameripolitan – This thought provoking word is intended to be an invitation to discuss the future of the music that is important to so many of us. By leaving the hopelessly compromised word "country" behind and exclusively using the term "Ameripolitan," our intention is to reestablish this music's own unique identity, elevate its significance and help reinvigorate it creatively. Also, because of our place in history, we have the privilege and responsibility to pass a great musical tradition on to future generations who will otherwise have no direct connection to this music. The Ameripolitan Music Awards began in 2014 in Austin, Texas. The fifth annual event will be held in Memphis, Tenn., in February of 2018.
########
Posted In: Blog, Signal Flow news