Chris is prepping for another show in his 901 Series, a set of concerts in 2014 held at unique locations all over the Bluff City. On May 9 the series heads downtown and seats are filling fast.
Chris' goal for the six-date concert series was to bring his music to the different neighborhoods at unconventional locations all around Memphis so that fans from Germantown to downtown have a convenient chance to catch him live during the rare stretches when he's not out on tour.
For the second installment of this series, Chris will perform downtown on May 9 at 7 p.m. on a rooftop overlooking the beautiful skyline of Memphis and the Mississippi River. The concert is for all ages and there are only a few spots left — tickets are selling fast, so reserve yours – stat!
Check out ChrisMilam.com for more information and click here to purchase your tickets!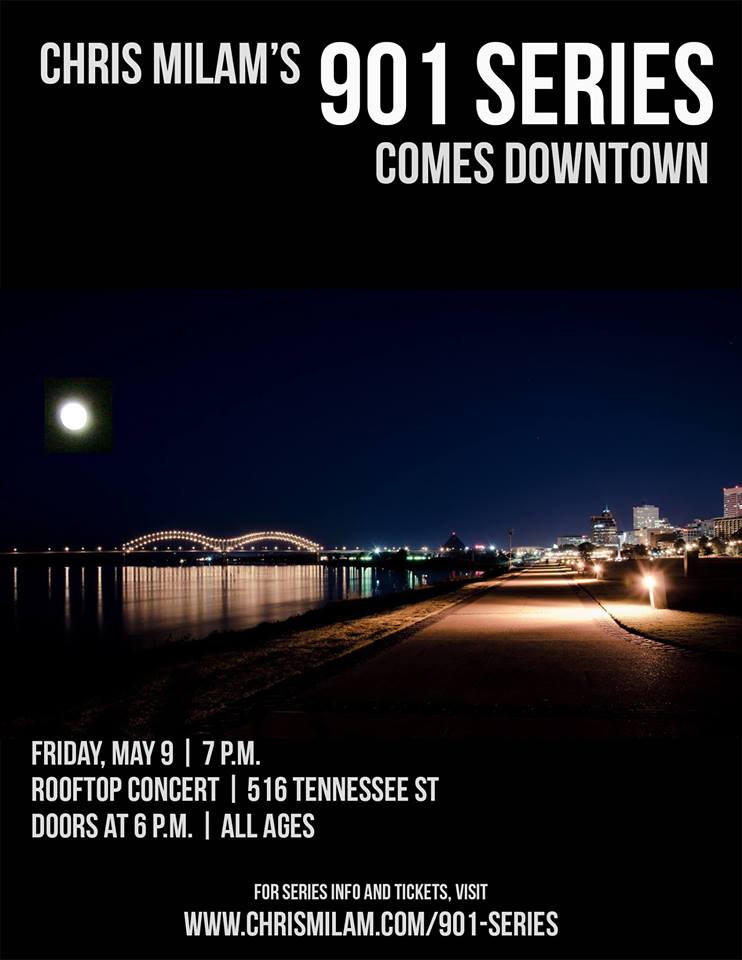 Posted In: Blog, Signal Flow news