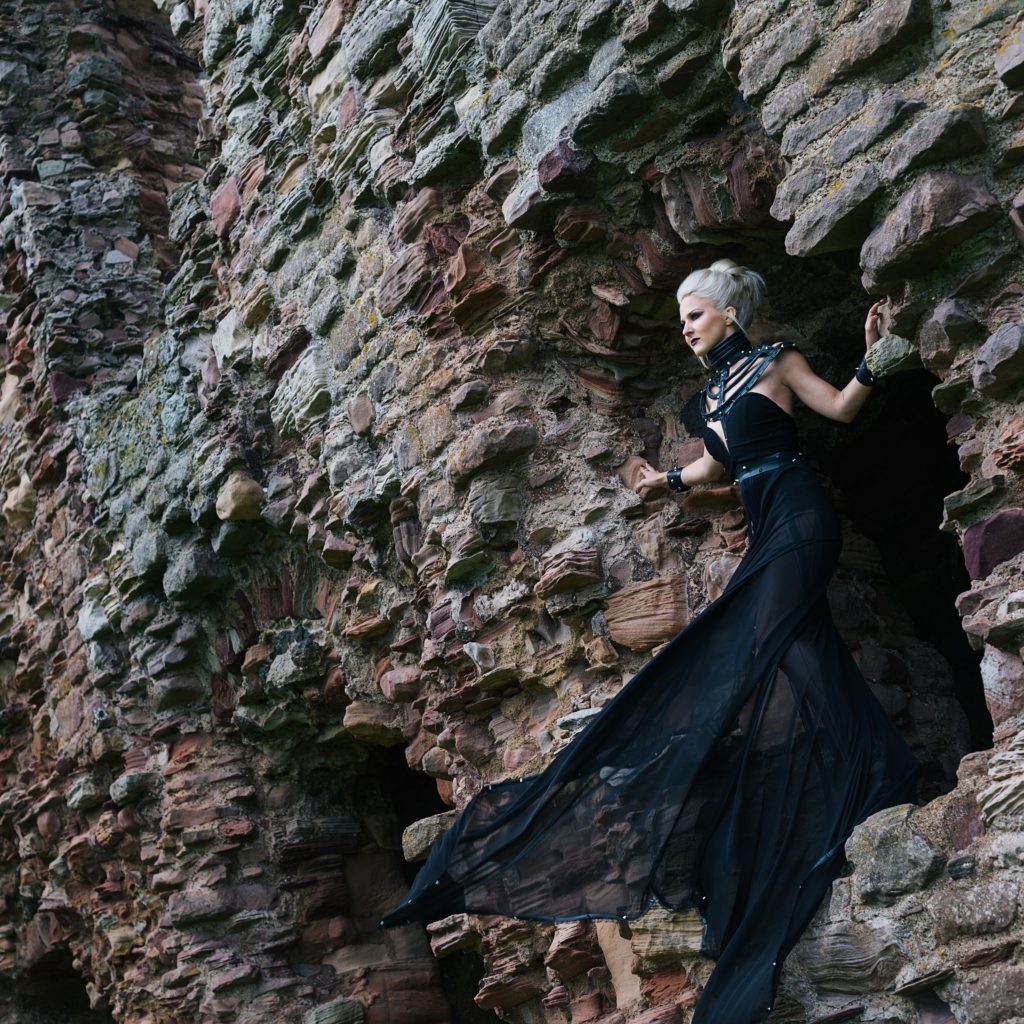 Jennifer Hall Burris is the creator of Crown Vox, an artist with an unmistakable point of view who came onto the scene in 2016 with the single and bewitching video "No Loving But Yours."
Though you wouldn't know it now, a little more than three years ago Burris had never sung professionally. Within six months of picking up a microphone, though, the enchanting soprano had a booking agent, a band and was playing the casino circuit in Tunica.
Of course, it didn't take long for this intensely creative mind to bore of playing cover material. She was ready to make her own magic, and that's exactly what she did – working with producer Elliott Ives, she brought Crown Vox to life late in 2015.
"I've been writing scary stories since I was 13," she says. "And last year I'd come to this place in my life where, I was pregnant at the time and happily married, and I thought – I don't want to write songs about that. To be honest, it's quite boring. But I felt like I needed to create and entertain and so I developed this story and this mindset that I could write from."
What Burris imagined, though, was more than just that – she imagined an entirely new world. A world where men are sexualized and women rule. A world where a female child must inherit the throne. The Crown Vox.
When we meet the Crown Vox, she's an unlikely undead heroine: one-time royalty whose tragic existence ended when she was burned to death at the hands of a lover, chosen to spend eternity fighting against forces of injustice and inhumanity in the living realm. "She asks the Creator of All if she will need a weapon," Burris explains. "And the Creator of All says, 'You may use your voice.'"
Burris worked with Emmy-winning director Mitch Martin to create our first visual taste of Crown Vox's world in the "No Loving But Yours" video. A second, for the song "Broken Records," is slated for release in 2017 and will continue unraveling the story. Two more will follow to complete a series of songs Burris calls The Gilded Gallows. Each will have a companion music video.
Hand selected by Stax legend, GRAMMY winner and Songwriting Hall of Fame inductee David Porter to be in his Emerging Stars Network as a performing artist and songwriter, Burris has proven in just a few years that she's got the talent to carry a career. That she's chosen to do it through the lens of Crown Vox proves that there's more to this petite beauty than meets the eye.
Stay tuned for more from The Gilded Gallows.
MEDIA
SOCIAL
PRESS
CONTACT
Posted In: Clients