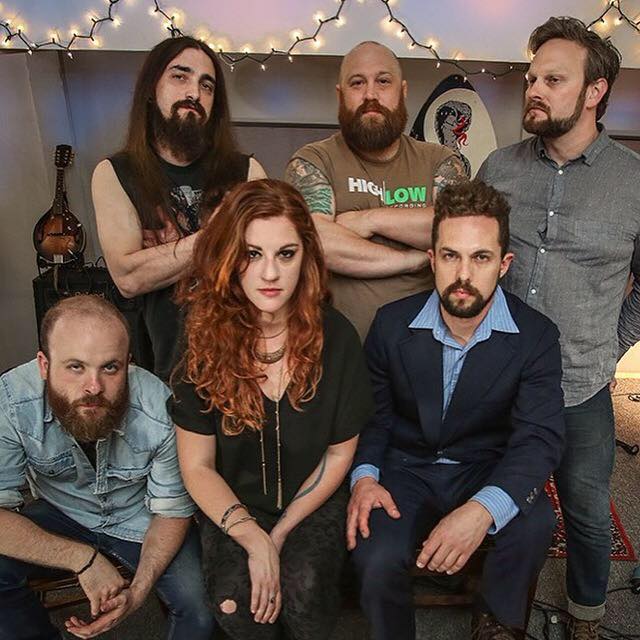 Dead Soldier: noun, Slang.
an empty beer, liquor, or wine bottle or empty beer can.
Dead Soldiers is an eight-piece band from Memphis, Tennessee, whose eclectic compositions feature a rock'n'roll core that lifts five-part vocal harmonies, horns and strings to create a wall of sound. Building on the musical traditions of the Delta and the melting pot aesthetic that first made Memphis the home of rock and roll, their music is at once irreverent and uniquely American. While firmly rooted in the modern urban south, they draw heavily from the inspiration of a range of artists: Tom Waits to The Band, John Prine and Bob Dylan to Frank Zappa and Randy Newman. Like Dead Soldiers, they're all artists who refuse to be easily classified. With humor, cynicism and an underlying foundation of humanity, Dead Soldiers' songs root for the underdog while skewering the hypocrisy of our post-modern media landscape.
MEDIA
Download The Great Emptiness one sheet
View and download high-res press photos and album artwork
SOCIAL
PRESS
"Their songcraft bears the stamp of classic rock and outlaw country. Their blistering instrumental workouts skirt the bluegrass line, and rollicking jams sometimes resemble Gogol Bordello's punky gypsy jazz. The Soldiers cut their teeth as a whiskey-soaked bar band, yet they routinely conjure moments of orchestral beauty. They can twang, but they have a soul horn section. They follow Memphis tradition of smashing together any and all musical influences that float down the river." – Chris McCoy, The Memphis Flyer
"Hints of blues, soul, bluegrass, and country can be heard in the mix of the songs as the Memphis, Tennessee-based band touches on universal topics of politics, society, and a wide range of human emotions. What separates The Great Emptiness from the work of other bands it the raw electricity that Dead Soldiers hardwire into every note on the album." – Danny McCloskey, The Alternate Root
"Dead Soldiers' latest The Great Emptiness is an amalgam of Folk, Americana, Bluegrass, and Punk that is both raucous and reverent. The album catapults out of the gate with the mosh-pit ready, morbid "When I Die" and continues with nine other tracks that while driven by strings, fiddle, and horns in largely danceable melodies, paint sometimes dark, bleak portraits of life." – Tara Joan, The Daily Country
"The band's electrifying live shows and careful song craft have made them one of Memphis' favorites." – Chris McCoy, The Memphis Flyer Film, TV, etc. blog
"Ramshackle rawness … I have been to Memphis a few times and reveled in the history of this amazing city. When some new, dynamic music presents itself from the birthplace of rock 'n'roll, as is the case here, it is all the more significant." – Rob Dickens, No Depression
Notable Americana and Roots releases for 2017 – TwangNation
New Releases: Dead Soldiers – The Commercial Appeal
Top Ten Songs of the Week: "When I Die" – The Alternate Root
Exclusive premiere of "Prophets of Doom" – The Alternate Root
Soul Stew: Dead Soldiers to release second album The Great Emptiness – Click Magazine
CONTACT
Publicity: Elizabeth Cawein
Booking: Benjamin Aviotti | 901.827.4186
Posted In: Clients