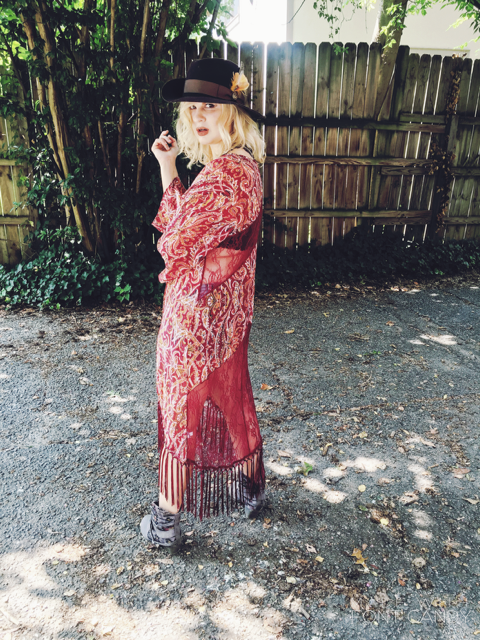 It used to be that a typical day for Faith Evans Ruch was full of heart beats, medical charts and newborn babies. In the summer of 2011, the registered nurse decided to give in to her muse, pick up a guitar and pour out her heart. Two years later, she released 1835 Madison – dubbed "too good to be a debut" by internationally published music critic Silver Michaels, the record announced Faith Evans Ruch's arrival on the musical map.
From an early age Faith was charmed by the evocative nature of even the smallest lyrical line or chord. Though she dreamed of playing guitar, she only briefly took piano lessons and mostly confined her artistic expression to private poetry. But just one year into her nursing career, a growing fire inside of her led Faith to revisit that dream. Determined to finally learn to create music to accompany her private lyrical vignettes, the burgeoning songstress played day and night until her fingers bled – "so I'd know I was working hard enough," she says with a smile.
Soon thereafter, inspiration arrived in spades. Through relationships with friends in the local music scene, Faith took the opportunity to perform her newly penned break up farewell, "Your Soul." The blue-eyed swing ballad lays Ruch bare in the aftermath of a relationship fading before her eyes. The autobiographical song neatly summarizes her tale: I learned guitar so I could play/the words my lips would never say.
Ruch learned to play plenty more over the next few months – she'd found her voice, emboldened by catharsis.
The rootsy, classic country sound of 1835 Madison was captured by producer Kevin Houston (North MS Allstars, Lucero, Patty Griffin)  at Music+Arts Studio, with an impressive cast of session players on hand to assist – Luther Dickinson (North MS Allstars, Black Crowes) and Rick Steff (John Prine, Cat Power, Lucero) among them.
In the months that followed the release of 1835 Madison, Faith got on the road, sharing her songs in dive bars from Nashville to New Orleans. It was during that time, alone with her guitar as she had been in the beginning,that Faith began writing the songs and discovering the vision for her sophomore release, a 10" vinyl EP called After It's Said & Done.
Recorded over just two days, again with producer Kevin Houston, After It's Said & Done is raw, intimate and sparse – "it allows the listeners to feel what I felt when I wrote these songs," Faith says. The growth from 1835 Madison is evident: Faith has paired her most mature songwriting to date with an evocative, vulnerable vocal performance. The EP's title is open for interpretation, but one thing is certain – Faith Evans Ruch is just getting started.
Case in point: this spring, she'll introduce fans to a whole new side of her sound. With these songs Faith has broken her Americana sound wide open, inviting the rhythms and magic of Memphis to soak in to every note. Singles "Sugar" and "Thank You" came out of a soulful one-day session at Memphis' legendary Royal Studios – it's hard not to come back with gold when you're singing in the same vocal booth as Al Green – produced again by Houston. Faith will share them with fans February 26, and they'll be included on her next full-length release slated for late 2016.
So she's gone from the big band and twang of 1835 Madison to the finger-picked melancholy of After It's Said & Done to straight up Memphis soul. But with her trusted live band by her side (Jesse Dakota on drums, Poyee Yancy on bass, Ori Naftaly on guitar) and Lucero's Rick Steff back to take you to church on the organ, the one element of Faith's sound that hasn't changed is that incredible voice. In fact, on "Sugar" and "Thank You" Faith seems, more than ever, to be right at home. The tracks represent, undoubtedly, her strongest and most transporting vocal performance to date. Calling on the influence of Otis Redding, Etta James and Nina Simone, Faith is pushing her musical boundaries, and once again, finding her voice.
"Sugar" is out now.
BOOKING
Faith Evans Ruch tours regularly throughout the southeast and is available for private bookings in Memphis and the MidSouth. For private bookings outside of the region, please contact booking@faithevansruch.com for rates and stipulations.
Faith Evans Ruch (full band)

Stream Faith Evans Ruch with full band here
Faith Evans Ruch (solo)

NEW MUSIC
Stream "Thank You" b/w "Sugar" – out now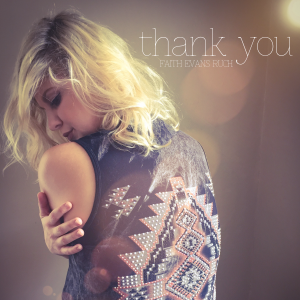 MEDIA
Download one sheet for After It's Said & Done
Download high-res press photos
Download After It's Said & Done high-res cover art
Stream Faith Evans Ruch – After It's Said & Done
SOCIAL
PRESS
The Power of Faith – Click Magazine
Q&A with Singer/Song Writer, Faith Evans Ruch – Studio 688
'Did I Forget To Mention Memphis?' Faith Evans Ruch & The Soul of a City – No Depression
"While the world of country will miss her, here's her latest single, a Nancy Sinatra cover, that leaves no doubt as to Ruch's range and virtuosity." – Rachel Cholst, Adobe and Teardrops
Daily Discovery: Faith Evans Ruch, "Sugar" – American Songwriter
"The tracks see Faith continuing her sonic evolution, laying down a new Memphis Soul-soaked sound bathed in emotive brass and red-hot guitar licks, and all wrapped up in her captivating trademark southern vocals. In short, we've heard them, and the new tunes really cook." – Skin Back Alley
"As usual Faith's rich vocals take us back to an earlier time in music, most notably the 1960's, but here they seem to be deeper, smoother, more mature – even though that throaty grit is still present. The track is a simple, classic love song, full of passion, desperation and desire." – For The Country Record
Faith Evans Ruch is Back with New Music – Memphis Flyer
Single Premiere: "Sugar" – Paste Magazine
"Faith Evans Ruch is a class act, not least because her songs sound as classic as her voice, but also because she lives the music she writes. There is nothing fake or mysterious about Faith (aside from the arresting, emotional performances she gives, and her similarity to vocalists long gone), and despite having plenty of sad songs in her repertoire, she injects enough fun offerings and cute stage patter to have everyone in high spirits the whole night through." – live review from the 2015 UK tour, For The Country Record
Registered Nurse Who Still Rocks – Making Music Magazine
"Emotionally honest and musically authentic, Faith Evans Ruch's pursual of her art and ability to be true to herself continue to realise rich dividends on After It's Said & Done. If there's anything to be improved about it, it's that we simply need more of it. Six songs and 25 minutes disappear in the blink of an eye, such is the quality of the songs." – Skin Back Alley
"In the spirit of legendary female acoustic singer/songwriters like Jewel and Joni Mitchell, the music of Faith Evans Ruch is intimate, vulnerable and saturated with raw emotion." – Women of Substance Radio
"Easily one of my favorite albums of the year." – Adobe & Teardrops
"My new favorite Tennessean." – Jolene: The Country Music Blog
"'Don't Go' [is] a gentle cabaret-esque musical heartache, complete with swaying rhythm and a lilting melody." – For the Country Record
Musician spotlight: Faith Evans Ruch – 4Memphis
Faith Evans Ruch: After It's Said & Done – Nine Bullets
Interview: Faith Evans Ruch talks about the dreams in her songs – For the Country Record
Former Fairyland Student Faith Ruch's Musical Star Is Rising – The Chattanoogan
Album review: 1835 Madison by Faith Evans Ruch – Jolene: The Country Music Blog
Featured: Faith Evans Ruch – 1835 Madison – For the Country Record
Great new Tennessee talent: Faith Evans Ruch – Jolene: The Country Music Blog
Exclusive Premiere: Faith Evans Ruch – "PBR Song" – Stereo Subversion
M3 Month Spotlight: Faith Evans Ruch – I Love Memphis
Nurse delivers first CD – GoMemphis
CONTACT
Posted In: Clients