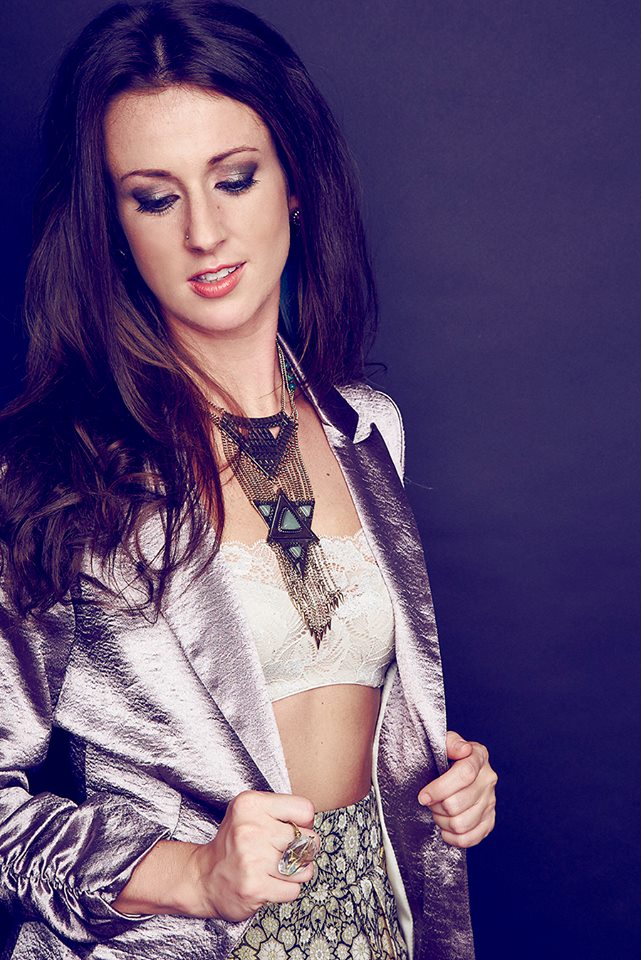 Lisa Mac has walked through a hurricane.
It's the best way to describe the violent storm of her abusive past, a secret prison that kept her controlled and quiet. For almost a decade Lisa's voice was stifled – but now she's picking up the pieces on the other side, finding herself in the debris.
Lisa was born and raised in Memphis. You'll know it within minutes of meeting her or hearing her music, a seamless blend of blues, pop and the city's signature gritty hip-hop beats. She's creating her own kind of soul. It's unsurprising, considering that she grew up singing in church, and says she first discovered her voice when she got connected with the Gospel community as a teen.
That hurricane stole almost a decade from Lisa. Scarred but not broken is her sensitive heart – she sees her music as a chance to connect, to bring people joy. Instead of dwelling on her past, she's grabbed the pen and is writing her own next chapter. That story begins a few years ago, when Lisa stumbled onto a little house in Memphis' eclectic Cooper-Young neighborhood. There was something about this spot – she scraped together the money to rent its expansive back studio, and eventually took over the whole place. She invited artists and like-minded people to share the space and christened the funky little house at 688 Cox Street: Studio688. A deeply creative visual artist, the studio was a home for Lisa's painting and photography; but it was inside Studio688 that she began making music again, with fellow musician and producer Wil Deshazo (Fast Planet). It's where she first played "Hurricane." It was where everything changed.
Through the community she'd built at Studio688, "Hurricane" made its way to guitarist and producer Elliot Ives (Justin Timberlake, FreeSol, Lord T & Eloise). Instantly, something clicked. "We just have something in common, an underlying vibe," she says. "He gets me – he gets exactly what I want. I want to surprise people, confuse them a little bit. Really, I write blues songs – they're relatable and real and coming from a real place. But the sound is pop with hip-hop and rap influences. I want to catch people off guard a little bit."
It was clear from the start that Ives was the perfect fit to produce Lisa's music, and with his help her vision began to take shape.
"The man loves to make beats and I love beats," Lisa laughs. "My brother is a DJ so growing up, my bedroom next to his, I was surrounded by beats. It's just so cool that my love for blues and Elliot's gift of beats have come together like a magic potion."
Undoubtedly, there's an element of magic to all of this. Lisa ticks off a list of people who've been put into her path in the last year who've made this possible. All these characters who've defined this new chapter have all landed at exactly the right time. She wrote "Hurricane" in May. She met Ives in June. And since then, things have moved fast. Whirlwind fast.
Lisa says it's nothing short of divine intervention – but from the outside, it's easy to see that Lisa, at last, is the one calling the shots. From the inside, mostly Lisa feels grateful. She's a born-and-bred Memphian who sees her city rising up around her, and wants to find a way to pour back into it.
First, though, she'll finish her debut album with Ives and engineer Scott Hardin at Young Avenue Sound. It will be ready for release it in 2016 – from there, she'll chart a path forward, away from the wreckage of what was and boldly into a future that Lisa is finally defining for herself.
Posted In: Clients