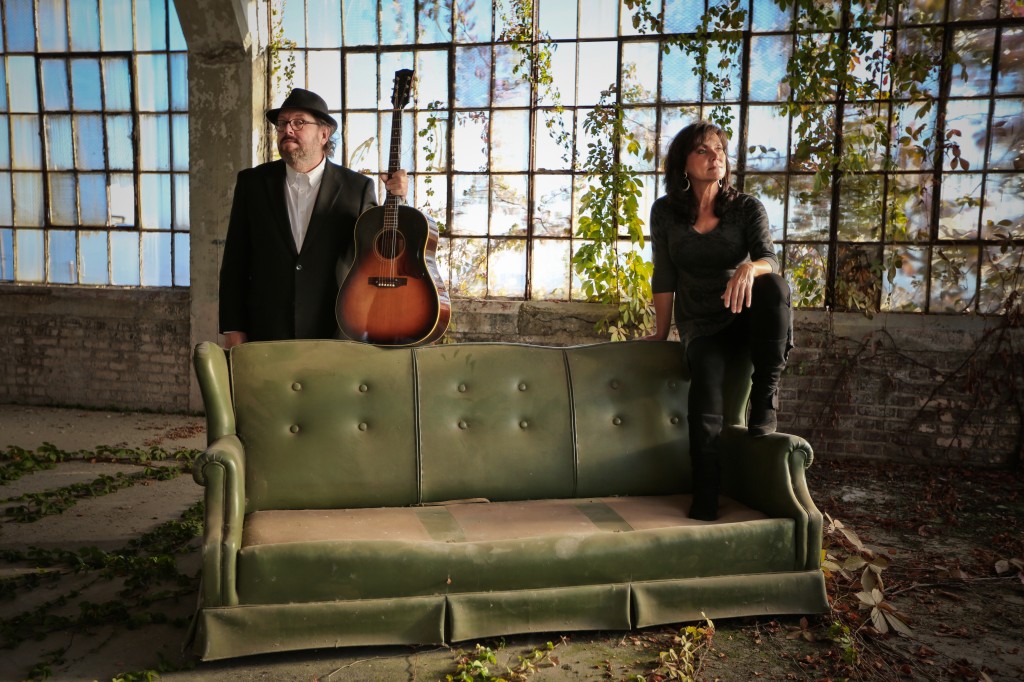 The current topsy turvy of the music industry is something no one could have predicted when Vicki Loveland and Van Duren met in a recording studio more than two decades ago. They were each on their own musical journey, acquainted but rarely encountering each other, except occasionally on vocal sessions and at a handful of live performances by Van or Vicki. Without really having so much as a long conversation, they had a mutual admiration of each other's talents and a dual membership in the club of "singer's singers."
And then one day in January 2012, the universe turned in the most interesting way and brought Vicki and Van together to play music in several live formats, beginning a brave new journey that surprised and intrigued all who heard them.  Along the way, they found a uniquely inspiring partnership based on humor, love, and a shared joy of creating great new music — a synchronicity defined in the creation of 12 new songs recorded earlier this year.  The fruits of that labor of love are the free-wheeling, grown up songs of Loveland Duren's new album, Bloody Cupid. These are adult songs for an adult world, with deadly accurate insights into the rollercoaster ride that love can be for two bruised (bloody?) hearts. Vicki Loveland and Van Duren have brought the joy and the pain of that journey to life in these songs and recordings.
Vicki Loveland has been a singer her entire life, and has built a reputation as one of the most sought-after vocalists around.  Paired with her abilities as a writer and producer, Vicki is a powerhouse of talent with a wicked sense of humor and a commanding presence as a performer. There is simply no one else quite like her.
Van Duren has a survivor's story to tell through his five decades of recording. A prodigious vocalist and champion of song crafting, Van has released 10 albums, always following his own muse, and the result has been a long career of writing his own and collaborating on great songs. ''
Loveland Duren brings these two artists together in a way that will surprise anyone who is familiar with their individual works in the past—and everyone else for that matter.  They perform as an acoustic duo, trio, quartet and with a full five-piece band. The set lists include originals as well as favorite songs that Vicki and Van love — with a certain twist that keeps it all intriguing. It's not just a Memphis groove. It's a Loveland Duren groove.
MEDIA
SOCIAL
PRESS
CONTACT
Posted In: Clients