Justin Timberlake, Scotty Moore, Sam & Dave among honorees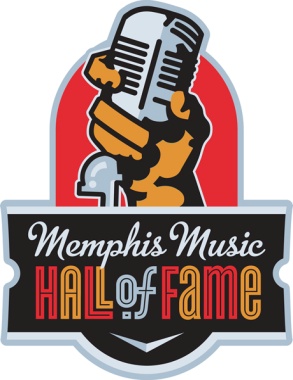 Memphis, TN … With an inductee line-up that includes blues legends, rock 'n' roll innovators, soul and country icons, and one of the most successful recording artists today, there's no telling what surprises are in store for the Memphis Music Hall of Fame induction ceremony, October 17 at The Cannon Center for the Performing Arts in downtown Memphis.
The evening's festivities, as usual, will center around top-notch musical performances and tributes, with honorees Justin Timberlake, Sam Moore and Scotty Moore all scheduled to appear. The induction ceremony will be produced again by Royal Studios' Boo Mitchell, and he'll bring back the inimitable Hi Rhythm Section to serve as house band for the evening. Some details regarding special guests paying tribute to the 2015 inductees will be revealed in the next few weeks, while some will remain under wraps until show time.
In the Hall of Fame's fourth year, the inductee list is as diverse as ever – blues singer-songwriter Alberta Hunter, "The Human Timekeeper" Al Jackson, Jr., bluesman Memphis Slim, pioneering rock guitarist Scotty Moore, acclaimed country artist Charlie Rich, legendary soul duo Sam & Dave and Actor and Musician Justin Timberlake – and they join 47 previous inductees including B.B. King, Elvis Presley, Big Star, Chips Moman, Carl Perkins, Sam Phillips, Otis Redding, Jerry Lee Lewis, Johnny Cash, Howlin' Wolf and other world-changing musicians, bringing the total number of inductees to 54.
Tickets will be available for purchase through Ticketmaster.com, or by calling 1-800-745-3000. Tickets are $50 or $100 per person and are inclusive of Ticketmaster fees. The ceremony will begin promptly at 7 p.m. Additional information is also available by contacting Pam Parham at the Memphis Rock 'n' Soul Museum at (901) 205-2530 or at pam@memphisrocknsoul.org.
The Memphis Rock 'n' Soul Museum administers the annual Memphis Music Hall of Fame announcement and induction, in cooperation with Memphis' many music organizations and attractions. This is the fourth year that icons of Memphis music have been inducted. Each year, inductees are honored and celebrated through their own dedicated tribute page on the Memphis Music Hall of Fame's award-winning web site (www.memphismusichalloffame.com), and each receives the Mike Curb Award, a locally hand-crafted trophy and the official award of the Memphis Music Hall of Fame.
The Memphis Music Hall of Fame museum is located at 126 Beale Street between the Hard Rock Café and Lansky Clothiers. The museum is an educational, interactive experience that allows guests to individually connect and relate with Memphis' many legendary musical icons of past and present. The museum also showcases priceless memorabilia from many Hall of Fame inductees, including items supplied by Hard Rock Cafe through the two attractions' unique partnership. The Memphis Music Hall of Fame is open daily from 10:00 a.m. until 7:00 p.m. For more information about the Memphis Music Hall of Fame, visit www.memphismusichalloffame.com. For more information about the Memphis Rock 'n' Soul Museum, visit www.memphisrocknsoul.org.
# # #
2015 Memphis Music Hall of Fame Inductee Abbreviated Bios
Alberta Hunter –Alberta Hunter was an internationally acclaimed blues singer and songwriter who found great success from the early 1920s to the late 1950's. As one of the nation's first African-American singers to reach the pinnacle of stardom, Hunter opened the door for generations of future performers. Her classic song "Downhearted Blues" was a huge hit that was included by the National Recording Preservation Board in the Library of Congress' National Recording Registry in 2002.
Al Jackson, Jr. – Dubbed "The Human Timekeeper" for his virtuosity as a drummer, Al Jackson, Jr. was one of the founding members of Booker T. & the MG's and a seminal player on many of Stax Records and Hi Records greatest hits. During his brief yet illustrious career, Jackson also played as a session drummer for artists such as Tina Turner, Eric Clapton, Jerry Lee Lewis, and Al Green (for whom he helped co-write "I'm Still in Love with You" and "Let's Stay Together" among others). He influenced many of the greatest drummers in the world, including Steve Jordan, Jim Keltner, Questlove Thompson, Ringo Starr, and others.
Memphis Slim – As prolific as he was gifted, Memphis Slim was a blues singer and pianist of the highest order who helped to add an air of sophistication to the jump blues. Throughout the 1940s and '50s, Slim had a string of enduring hits that have become blues standards. B.B. King, Ray Charles, Jimi Hendrix, and Mahalia Jackson are just a few of the artists who have gone on to do versions of Memphis Slim's songs.
Scotty Moore – Best known for his work as Elvis Presley's guitarist, Scotty Moore was a true pioneer who was at the forefront of developing the new language of rock 'n' roll. By combining country picking with blues phrasing, Moore was able to create a completely unique sound that would go on to inspire countless guitar greats. Already a member of both the Rockabilly Hall of Fame and the Rock and Roll Hall of Fame, Moore is an expected addition into the Memphis Music Hall of Fame.
Charlie Rich – While he is often classified as a country musician, Charlie Rich was actually much harder to define as his music encompassed elements of jazz, rockabilly, soul, blues, and country. Originally a session musician at Sun Records, Rich performed alongside the like of Jerry Lee Lewis and Johnny Cash before beginning his own lucrative career. Rich's career peaked during the 1970's, largely fueled by his mega hits "Behind Closed Doors" and "The Most Beautiful Girl", both of which reached number one on the country charts.
Sam & Dave – Under the name Sam & Dave, Samuel Moore and Dave Prater became the most successful soul duo of all time and created some of the greatest singles in music history. With a string of ten consecutive top 20 singles and three consecutive top 10 LPs, Sam & Dave were instrumental in allowing R&B music to crossover to white audiences with hits like "Soul Man," "Hold On, I'm Coming," "And I Thank You," and many others.
Justin Timberlake – One of today's most successful recording artists, Timberlake's work has earned him nine Grammy Awards® and four Emmy Awards®. As an actor, Timberlake has starred in such acclaimed films as the Academy Award®-nominated The Social Network as well as hit movies including Friends With Benefits, Bad Teacher, Trouble With The Curve and Inside Llewyn Davis. In 2013, he released his album The 20/20 Experience – The Complete Experience which became the best-selling album of the year. Time named Timberlake one of the 100 most influential people in the world in 2007 and 2013.
Posted In: Blog, Signal Flow news