It's a busy time at Signal Flow — we're gearing up for three major events! Check out the details, mark your calendars and get ready for new music.
First up is American Fiction. They'll be releasing their debut album Dumb Luck on June 3, and to celebrate they'll play the biggest party in midtown, Thursday's Squared in Overton Square's Tower Courtyard, on June 5. If you can't wait that long, you can get your American Fiction fix by watching "Behind Closed Doors" which aired on Memphis ABC affiliate Local 24 or read their interview with Stereo Subversion. Or check out the first two singles from the record – "Dumb Luck" and "Stay A While."
Next up: something completely different. Lily Afshar is on fire this month — releasing her album Bach on Fire June 3. The record continues her tradition of innovation, featuring Afshar's own arrangements of J.S. Bach that make the composer's music sound as if it were written for classical guitar. Selections include J.S. Bach's Cello Suites, Prelude, Fugue & Allegro, Lute Suites, and Ave Maria. Get your copy June 3 and head to Mollie Fontaine Lounge on June 4 from 5 to 7 p.m. for a free performance of selected pieces.
Last but not least for this month is Wendy Moten, who is releasing her first solo album of jazz standards, Timeless: Wendy Moten Sings Richard Whiting. For the occasion, Wendy is coming home to perform at the Stax Museum of American Soul Music on June 6 from 6 to 8 p.m. and celebrate with friends, family, media and industry. She will be singing songs from the album, sharing stories and signing CDs. Arrive early, as there is limited seating to the public, and you wont want to miss this performance!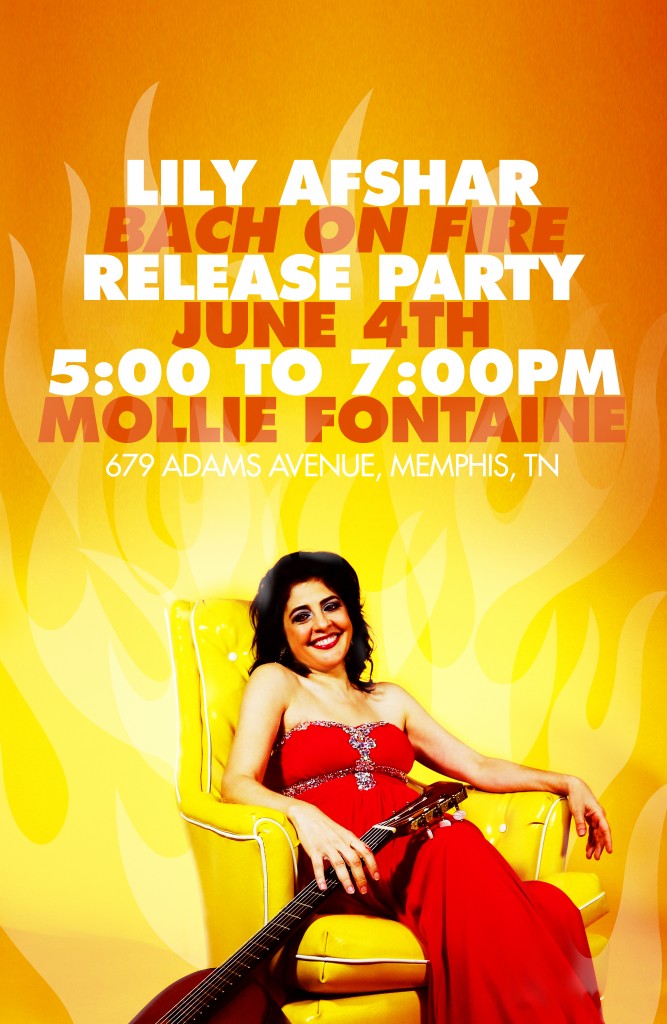 Posted In: Blog, Signal Flow news