Is October the new May? There are plenty of music events happening around town this weekend. Get out, get local, enjoy some music!
First up, there's no denying the big-ticket concert this weekend: Neutral Milk Hotel have reunited and are back on tour. Tickets sold out in less than a day! If you're lucky enough to have scored a couple, enjoy the show! Just be careful if you feel the overwhelming urge to let the world and all your jealous friends know about the amazing show — the band has requested that no pictures be taken inside the venue.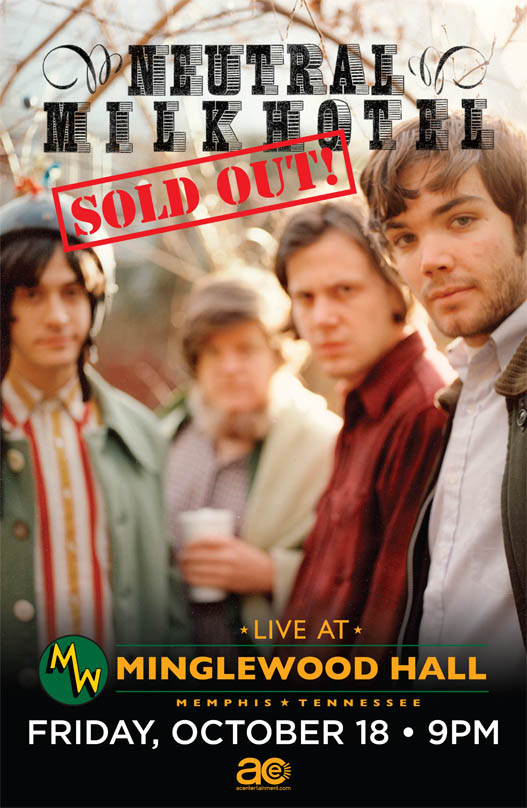 If you're not one of the lucky ones to be at the NMH show Friday (or lucky enough to nab Memphis Madness tickets), never fear — you have a ton of options. Murphy's is hosting Earthling with Memphis' Hosoi Bros and Treeburner. Details here.
Not to mention, Crosstown is having a block party Friday evening from 5 to 10 p.m. Visible Community Music School, an initiative of Signal Flow client Visible Music College, will host its grand opening that night (with live performances by students) and feature its first ever art installation — "Send Me the Details: An Erf Retrospective" featuring the work of Enfectious Erf. The musical line-up for the block party itself consists of a whole slew of local artists featured in myriad locations, including the Hi-Tone and an outdoor stage, among others. Check out all the details here.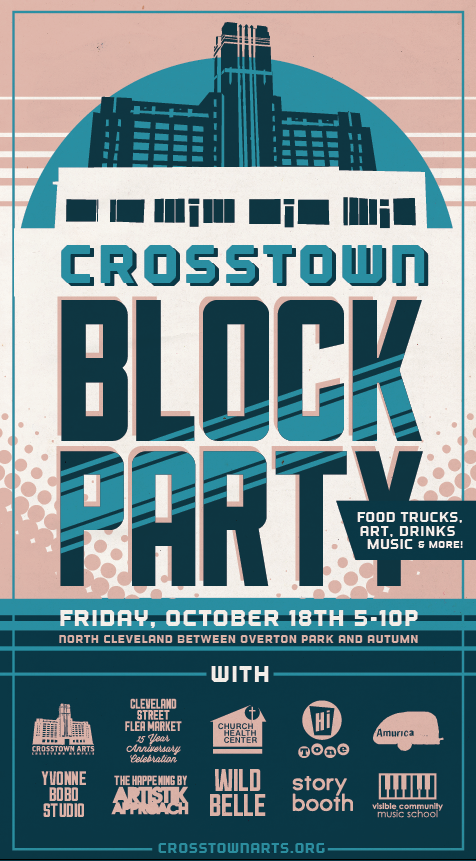 Saturday night, you can catch Patrick Dodd at the Hi-Tone, with music starting at 9 p.m. You can hit The Poplar Lounge for Sin City Scoundrels with Lisa Doll & The Rock'n'Roll Romance, and you've also got the Halloween Monster Mash over at Black Lodge — not only is the popular video rental place celebrating being open for 14 years, it's also debuting a new video from local band Switchblade Kid. (Also, it's FREE!)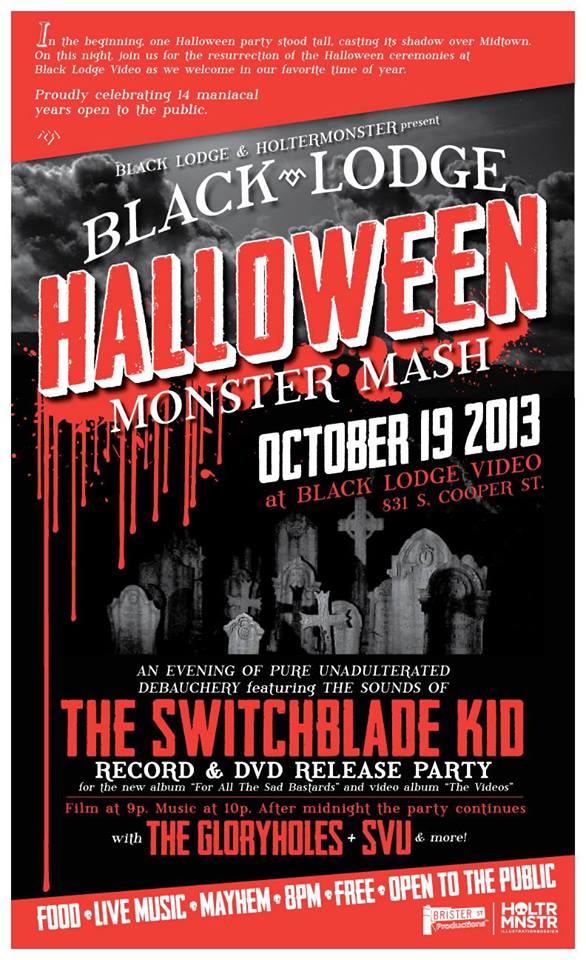 Sunday night brings a dilemma: relive the electric opening ceremonies of Gonerfest 10 by going to see Guitar Wolf at the Hi-Tone (they were here just a month ago to celebrate with Goner Records) or relive your high school years by going to see Candlebox at the New Daisy?
Whichever you choose, enjoy the music!
Posted In: Blog, Signal Flow news