At this time of year, a favorite John Paul Keith song comes to mind – "Can you believe / It's already New Year's Eve?"
Okay, so it's not quite New Year's Eve yet. But it is that magical time of year when writers and thinkers across the internet try to encapsulate 12 months of releases and concerts and stuff into handy best-of listicles. We didn't want to miss out on the fun, so here's a look at Signal Flow's 2015 highlights.
January
We hit the ground running in January, with the release of Alexis Grace's debut EP Kiddo and the sexy, intense music video for the first single, "I'm So Done."
Also in January: the Blue Barrel Records debut from Mighty Souls Brass Band (Lift Up!) and the launch of #Visible15, a video series celebrating the 15th anniversary of Visible Music College. You can watch all 12 episodes in the series on YouTube now.
February
In February we hosted our first-ever private showcase at Folk Alliance International conference and festival in Kansas City, Mo.! We had such a good time that we'll be back in 2016 with a showcase suite and a friend along for the ride – look for line-up and details on Signal Flow PR & Bruce Newman present The Folk Fiesta soon. Highlights from 2015's showcase include a surprise set from The Milk Carton Kids plus three nights of intimate performances from Faith Evans Ruch, Mark Edgar Stuart, Caleb Sweazy, Deering & Down and more.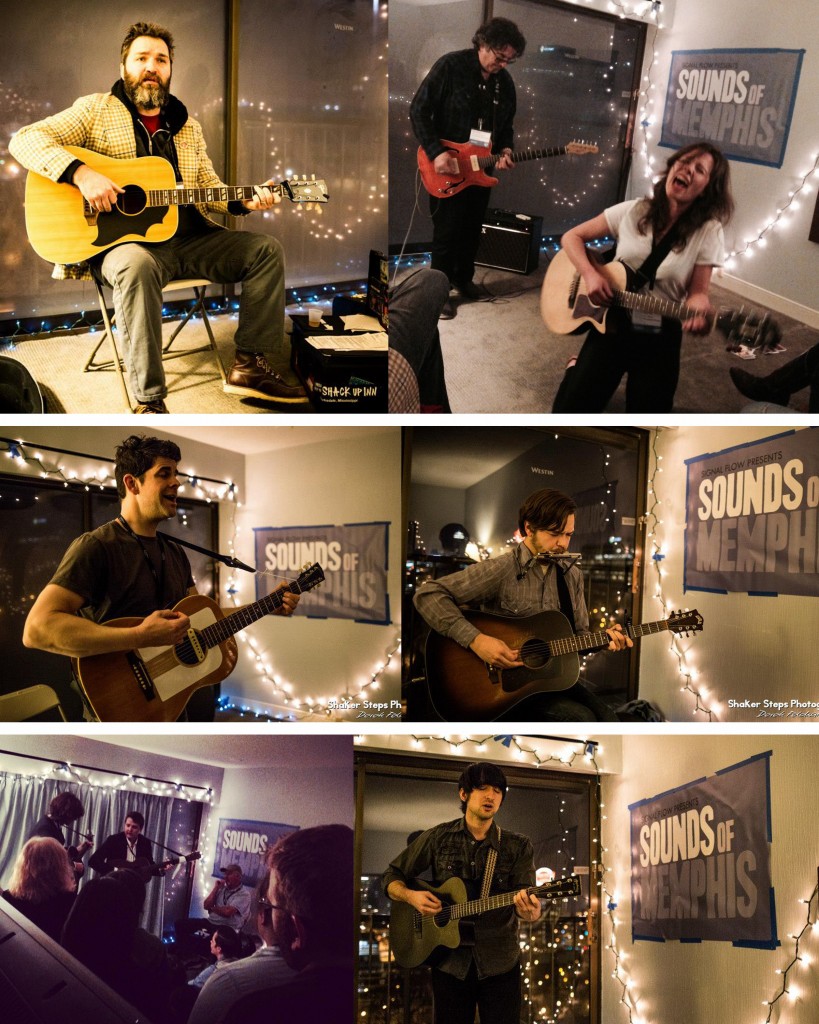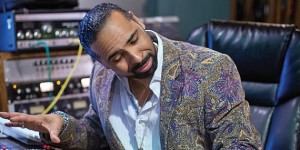 Throughout the spring we also had the pleasure of working with the legendary
Royal Studios
to help spread the good news: "Uptown Funk," the Mark Ronson and Bruno Mars track that blasted up the charts and spent weeks at No. 1, was recorded right here in Memphis at Royal. It was the first No. 1 record to come out of the city in decades, and pretty much the best story we got to tell this year. If you missed it,
here's The Memphis Flyer's February cover story
on Royal, Boo Mitchell and "Uptown Funk."
March

In March Elizabeth again traveled to SXSW, but this time – for the first time – as an official panel presenter. She moderated Bootstrapping Strategies for Music Entrepreneurs, a discussion on real strategies for growing an independent music business, with panelists Kat Sage (RedWax Music), Derek Evers (Impose Magazine) and Chip Adams (Modern Outsider Records). She'll be back to moderate a panel again next March, this time focusing on breaking the music blogs. Look for How to Get Heard When No One's Heard of You at SXSW 2016.

April

In April we worked several new releases from Archer Records & Blue Barrel Records – Caleb Sweazy's Lucky or Strong, Amy LaVere & Will Sexton's Hallelujah I'm A Dreamer, and Rick & Roy's Superfluidity. Hallelujah earned honors on a few year-end best-of lists, including one of our favorites over at No Depression.
May
May was a big month for two of our favorite Americana artists – Bryan Hayes celebrated the release of Farther Down the Line, and Faith Evans Ruch made her first trip to the UK for a tour in support of her EP After It's Said & Done. Bryan spent the rest of 2015 touring behind his album, and released two music videos – don't miss "Farther Down the Line" and the video for his debut single from the record, "I Wanna Run." The album went on to chart at No. 1 on Americana radio.
| | |
| --- | --- |
| Faith fell in love with the UK and will be back for a second tour before too long. Huge thanks to our friend Vickye at For The Country Record for the continued support of Faith's music and for hosting a show in Liverpool – it was one of the best gigs of the tour and a highlight of the trip. | |
June
We love working with our Memphis chapter of The Recording Academy, and the summer months always bring the annual member celebration event – this year we headed to the Stax Museum of American Soul Music for a listening party featuring some of the best recordings of the chapter region (Memphis to New Orleans).
| | |
| --- | --- |
| | Also in June, Elizabeth was invited by The New Memphis Institute to talk about the future of Memphis music as part of the organization's "Celebrate What's Right" luncheon series. She was in pretty stellar company – the panel included Boo Mitchell of Royal Studios, legendary Stax songwriter and artist David Porter, and Goner Records owner Zac Ives. The panel was moderated by longtime Signal Flow client and friend Ward Archer (Archer Records). |
July
We turned 4 years old on July 9, and some of our favorite artists and friends came to celebrate – we threw a birthday party on Trolley Night in July with live music from Deering & Down, Faith Evans Ruch, Alexis Grace and Caleb Sweazy!
August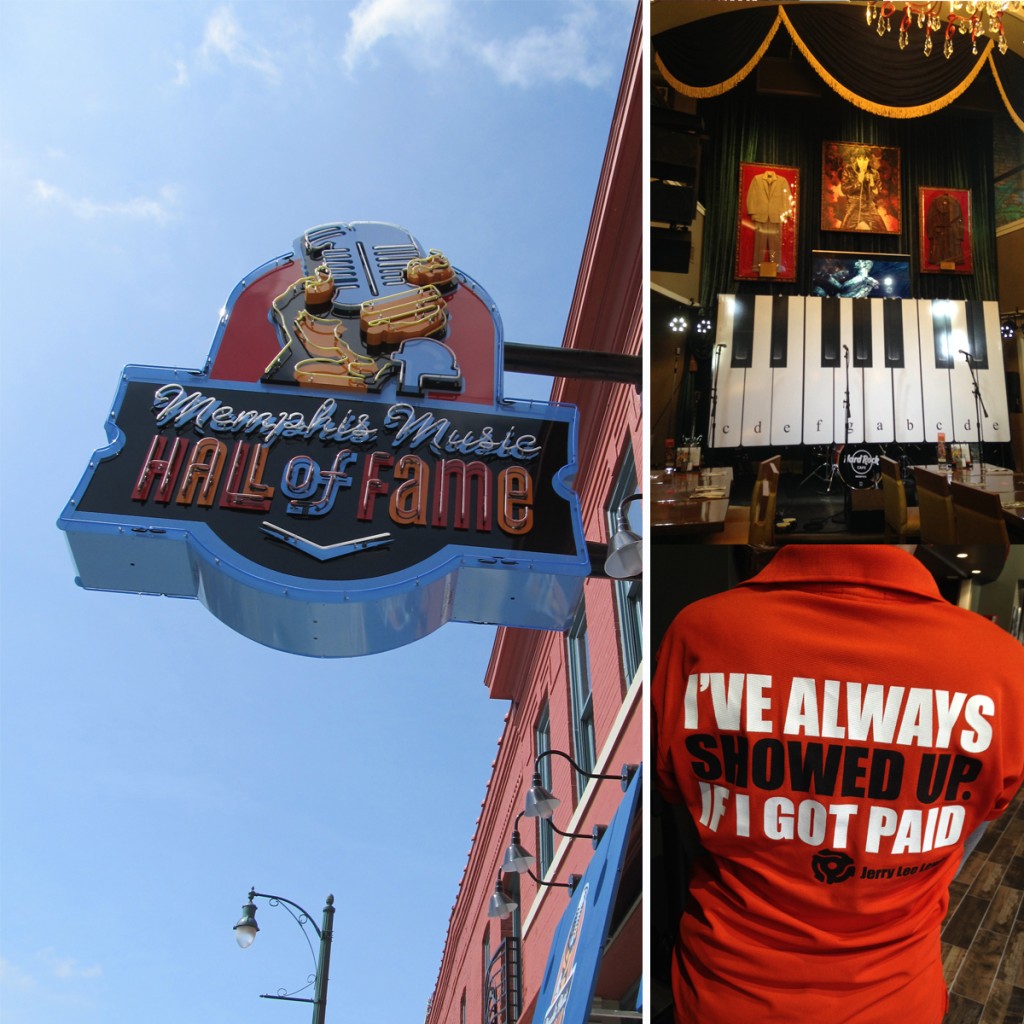 August saw the long-awaited opening of the Memphis Music Hall of Fame museum (adjacent to the Hard Rock Cafe at Second & Beale St.) and the announcement of the 2015 class of inductees: Alberta Hunter, Sam & Dave, Charlie Rich, Al Jackson, Jr., Scotty Moore, Memphis Slim and Justin Timberlake.
In July The Memphis Flyer featured the opening of the Hall of Fame museum as its cover story – it was one of two cover stories we landed this year for clients (hint: the next one is just a quick scroll down)!
| | |
| --- | --- |
| Also in August, Visible Music College continued to celebrate its 15th anniversary with Memphis is Me, a Memphis-centric family friendly music festival at the college's 200 Madison Avenue campus. That same week, The Memphis Flyer explored the last decade and a half of Visible's impact with a killer cover story. |   |
September

September kicks off our favorite time of year in Memphis – festival season! We loved working with the team at the Church Health Center again this year on Rock for Love, the three-day music festival benefiting the center's important work providing healthcare for the working uninsured. Rock for Love 9 again took over Crosstown with a block party on Friday night, continued Saturday at Lafayette's Music Room and shut it down Sunday with an incredible night at the Levitt Shell and a capacity crowd for North Mississippi All-Stars!

 
Also in September, Stephen Chopek capped off a year of releases with his full-length album Things Moving On Their Own Together – it was recently featured in Modern Drummer Magazine's 40th anniversary issue!
Elizabeth traveled to Nashville for the Americana Music Association's annual festival and conference – and look for updates in February as she travels to London for the Americana Music Association UK's conference and festival.
October
October was a crazy month – Beale Street Caravan launched its 20th anniversary season (two decades of sending Memphis music worldwide to more than 3 million listeners each week!), the Memphis Music Hall of Fame inducted its 2015 class (included Justin Timberlake, whose kick-ass, impassioned, emotional speech about Memphis went viral – not to mention the fight song heard round the world), and Elizabeth traveled to Washington, D.C. for the Music Cities Convention and the Future of Music Summit at Georgetown University.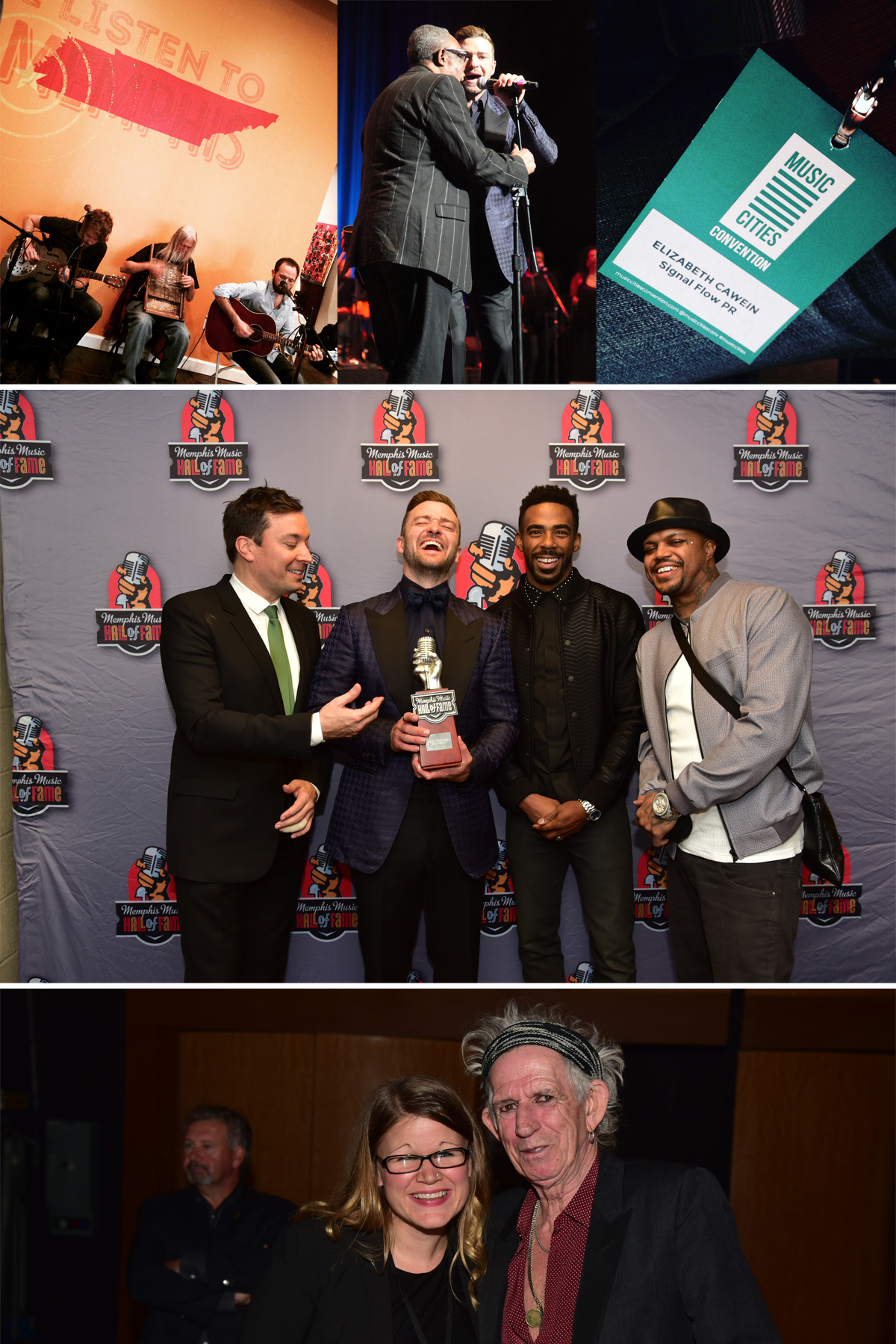 November

"Nevermind," the first single from Alex da Ponte's Blue Barrel Records debut All my Heart, came out November 27 and we celebrated with a release show at the HiTone – be on the lookout for the official music video dropping in early January.

 
December
We wrapped up the year with our focus on 2016 – new music will be out in January and February from Alex da Ponte, Faith Evans Ruch and Memphis Ukulele Band. We spent some time on hallowed ground at Sun Studio for a recording of MUB to air on Beale Street Caravan later this season and dropped in at Royal Studios to get a preview of Faith's soulful recording session for her singles "Thank You" and "Sugar," out February 26.
Throughout the fall we've also been working with the Memphis Music Initiative on the formal launch of their digital properties and introduction to the general public. Check out this great piece from The Commercial Appeal by Jennifer Pignolet on MMI's music engagement teaching fellowships.
Stay tuned to the Signal Flow blog and follow us on Facebook and Twitter to keep up with what our artists have in store for 2016 – happy new year!
Posted In: Blog, Signal Flow news