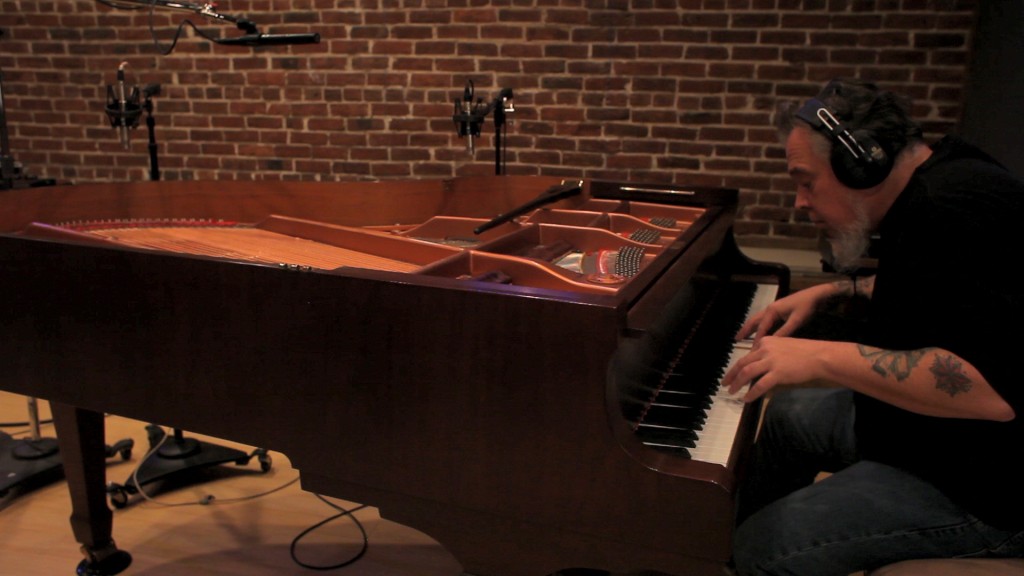 Perhaps the only thing missing from Rick Steff's Rick's Booogie EP is the sound of clinking glasses, some muffled conversation, fits of barroom laughter.
It's a texture Rick knows well, from years of touring with Lucero, Hank Williams, Jr., and Cat Power. But this time, the beloved sideman is making the noise solo.
Rick says his "booogie," extra O and all, comes from his dad. After all, it was Dick Steff – a renowned horn player and former member of The Memphis Horns whose credits include Elvis Presley, Dusty Springfield and dozens of other legendary American Studios recordings – who encouraged Rick to pursue the piano, because he said he'd always have work. "He started me playing at 5," Rick says. "He taught me to watch the singer, serve the singer, and listen as much as you play."
Judging from Rick's career, it was good advice – but this time, there's no singer. Just Rick, his keys and a few old friends you might know to back him up a little. In three songs, he takes you from sparse to full and back again, from honkytonk to melancholy, from one end of 88 to the other.
The EP was recorded at Archer Records' Music+Arts Studio by Daniel Lynn, produced by Lynn along with Roy Berry and Rick Steff, and mastered by Kevin Houston. Those friends of his who come along for the ride on track two are Ben Nichols, Roy Berry, Brian Venable, John Stubblefield, Scott Thompson and Jim Spake. You can find Rick Steff's Rick's Booogie on May 7 via iTunes, Amazon and Archer-Records.com.
Posted In: Clients