Beginning tonight, the whirlwind of activity and releases begins for Myla Smith. Her new album, Hiding Places, won't be here until September, but until then, she's tiding us over with singles, videos and announcements!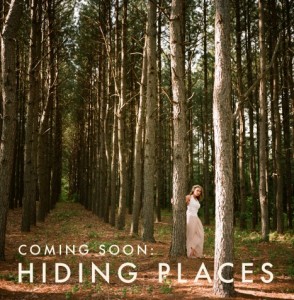 Read on to discover more of Myla's Hiding Places!
Tonight, you can find Myla live from 5 – 8 p.m. at the Horseshoe Casino in Tunica. Just a few days later, on August 6, she will be performing from 6 – 8 p.m. at the Ornamental Metal Museum. You'll also be able to nab the first single from Hiding Places that day. We'll have a music video for you later this month — stay tuned! Pre-sales for the album will launch at MylaSmith.com on August 13, and you'll be able to snag some cool package deals with new Myla merch.
On September 10, Hiding Places will be out and available! We're celebrating her boldest and best album to date with a show at 1884 Lounge on September 13. Doors will open at 7 p.m. and music will begin at 8 p.m. Misti Rae is opening the show.
Stay with us throughout the autumn for more music videos and tour dates! You don't want to be the last to know where the hiding places are.
Posted In: Blog, Myla Smith, Signal Flow Artists, Signal Flow news