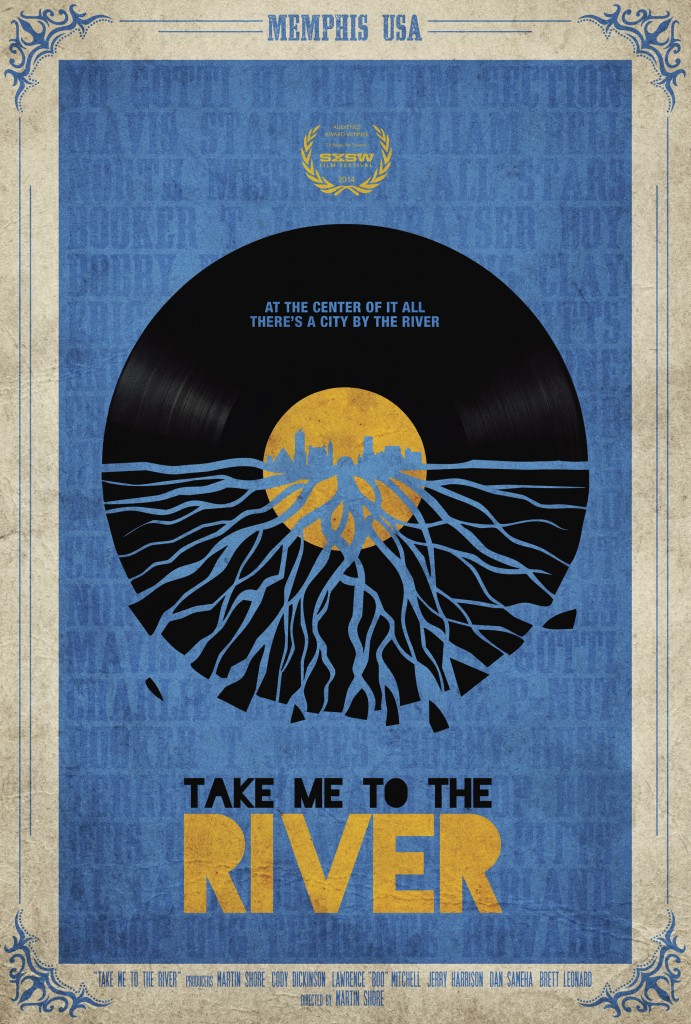 Martin Shore's TAKE ME TO THE RIVER celebrates the magical mixture of races, generations, and genres that gave birth to Memphis music by recreating that spirit today.
All American popular music can be traced back to the cotton field spirituals, blues hollers, folk traditions, and gospel that flowed like honey out of the fertile waters of the Mississippi delta, intermingling races and styles into sweet blends that would become R&B, soul, country, rock 'n' roll, funk, and everything that has followed. TAKE ME TO THE RIVER honors that place of origin in a unique and exhilarating way.
TAKE ME TO THE RIVER is about the sparks that fly in live recording sessions between legendary performers and a new generation of artists: William Bell with Snoop Dogg; Mavis Staples with the North Mississippi All-Stars; Bobby "Blue" Bland with Yo Gotti; Bobby Rush with Frayser Boy; Otis Clay with Lil' P-Nut; Booker T. Jones with Al Kapone; Terrence Howard with Hi Rhythm Section; Charlie Musselwhite with the City Champs; and Howlin' Wolf guitarist Hubert Sumlin with Eric Gales and Ian Siegal. All of the recording sessions are done just as they were decades ago, with as many as fourteen musicians and singers performing at the same time.
While the film tells stories of the days of Stax Records and Royal Studios, it's not a film that looks back — it is designed to make you feel the wonder and excitement of being on the scene when that music was being created for the first time.
As raw and spontaneous as the rhythms and sounds it captures, TAKE ME TO THE RIVER is a movie that makes both the music and the audience feel alive.
Posted In: Clients