The month of May is full of fun and celebration in Memphis – and now there's one more event to add to the list! Mark your calendars for Visible Music in May, May 9 at Visible Music College.
On Friday May 9, from 4:30-8:30 p.m., the parking lot adjacent to the college's campus at 200 Madison Avenue will be transformed from parking lot to music festival. The line-up will include Visible touring bands, Madison Line recording artists and more! There will also be food trucks and booths from nonprofits and local organizations that partner with the college. 
This is the first ever Visible Music in May event, and it'll be free to the public and family friendly. Plus, stick around until 8 p.m. when the brand new Visible 'V' will be lit on the east side of the building!
Get all the details on Facebook.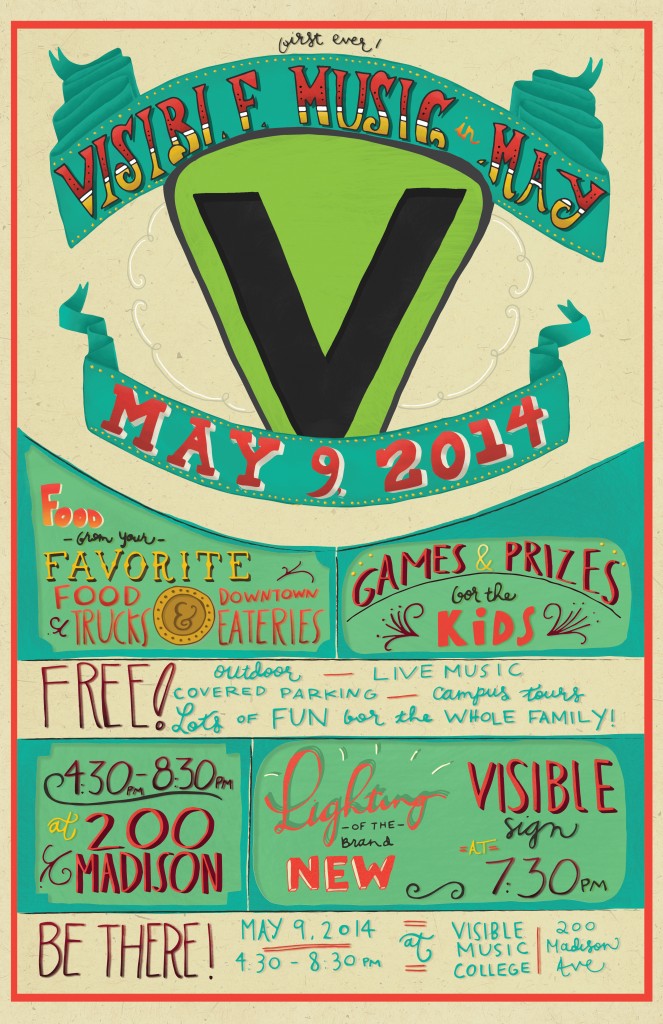 Posted In: Blog, Signal Flow news