So, what's going on this weekend? GRAMMY GPS is going down Saturday at the Stax Music Academy, but there's plenty more – here are some of our picks.
It's the last Friday of the month, which means it's time for the monthly South Main Trolley Tour. Tour dozens of art galleries on South Main, many of them serving wine and light appetizers, and soak in some of the local artistic talent. Leadership Memphis Gallery 363 is featuring Kat Gore and Amy Hutcheson, two painters. More on their work and the opening tonight can be found here.
The annual River Arts Fest also kicks off on Friday, so South Main is shaping up as the place to be. Running through Sunday, River Arts Fest has artists, crafts, food, and of course, music, music, music. More than 50 performers will serenade you from three stages! Here are some highlights:
Myla Smith, playing the National Civil Rights Museum stage Sunday from 12:15 – 1:15 p.m.

Loveland Duren, playing the National Civil Rights Museum stage Sunday from 2:15 – 3:15 p.m.
Marcella & Her Lovers, playing the GE Patterson stage Saturday, from 1:15 – 2:15 p.m.
Just $5 gets you into River Arts Fest on Saturday and Sunday, and it will be $5 well spent! After a full day of festival excitement, things are going to start to get spooky around town in anticipation of Halloween next week.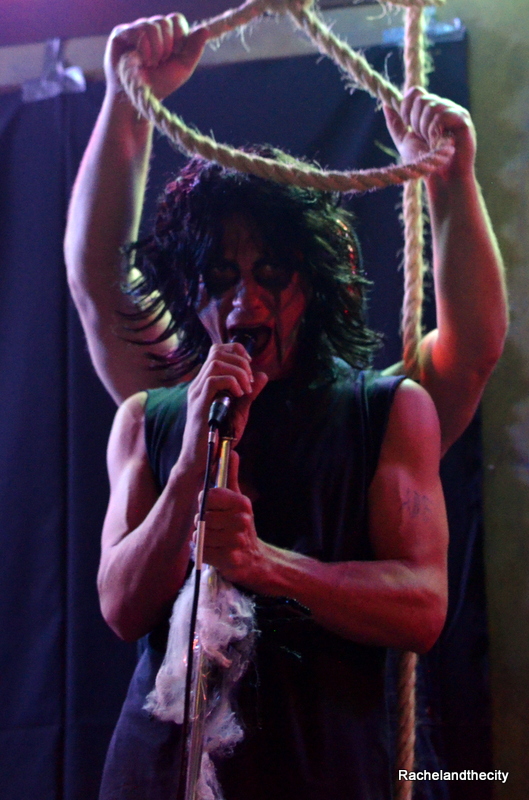 First up, there's an Alice Cooper tribute band, Return of the Spiders, rocking Earnestine and Hazel's Saturday at 9 p.m. Cover is $10 and Flaming Youth, a KISS tribute band, will kick off the show. No strangers to the stage, Return of the Spiders are a supergroup of Memphis musicians, including members of the Manateees, the Tearjerkers, and hey, even Jack Oblivian himself.
If costumes and cover bands aren't your thing, Titus Andronicus return to Memphis for a late show at the Hi-Tone. They don't kick off until 11 p.m. (there is an early show at the venue as well) and cost to get in is $10.
Loveland Duren are going to be pretty busy Sunday! If you're unable to catch them at River Arts Fest during the day, they'll be at Huey's Collierville from 8 – 11:30 p.m. In fact, every Huey's restaurant is hosting a band Sunday, so take advantage of any of their area locations for some tunes and Memphis's reigning (and seemingly unshakeable) Best Burger.
If you're up earlier and looking for fun, Joyce Cobb plays Boscos every Sunday for brunch, beginning at 10:30 a.m. Host of WEVL's Joyce's Voices and famed Memphis jazz vocalist, Joyce and her band have been playing Boscos' Sunday brunches for years.
Get out, have fun and follow us on Twitter to see where the weekend takes us!
Posted In: Blog, Signal Flow news